The Valedictorian for the Webbers Falls Class of 2020 is Miss Candice Griffith. Candice is the daughter of Samuel and Norma Griffith and the granddaughter of the Late Ted Webster and Edith Webster and Jerry Brown and the late Billie Brown. Candice has played basketball since third grade and served as Team Captain her senior year. Candice is a member of National Honor Society and Student Council, and serves as President for both organizations. Candice was also chosen by her peers to serve as Senior Class President. Candice is involved in FFA and Yearbook and is a member of the Webbers Falls First Baptist Church. When Candice graduates, she plans to go to college to obtain a degree in business, and one
day, she plans to own her own business that rolls in a lot of money.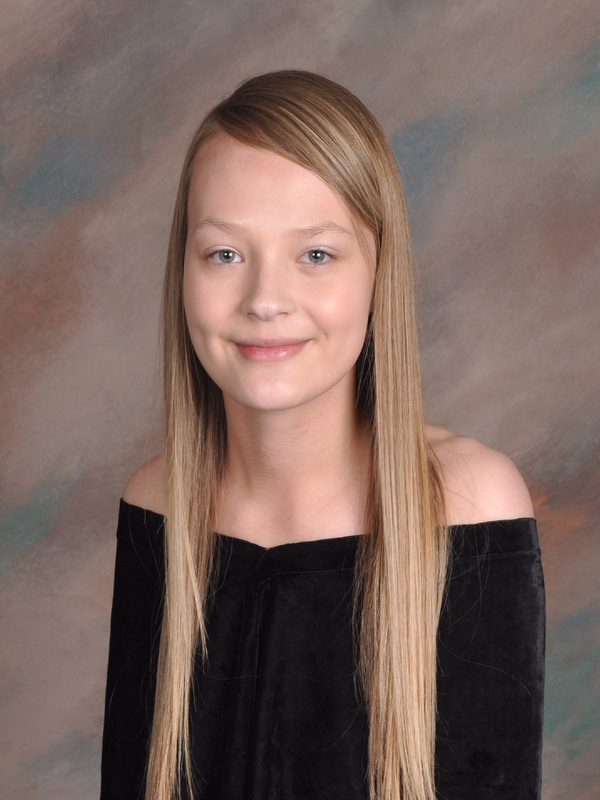 The Salutatorian for the Class of 2020 is Miss Jaden Clopton. Jaden is the daughter of DeLacie Clopton and Jeff Clopton and the granddaughter of Barbara James and Bill and Earlene Swearengin. Jaden is a member of the National Honor Society and serves as Senior Class Vice-President. Jaden enjoys spending time with friends and family, as well as working and shopping. After high school, Jaden plans to pursue a career as a dental hygienist.