After twenty-nine years in public education, Superintendent Dr. Dixie Swearingen will be ending her prolific and esteemed career. During these twenty-nine years, Dr. Swearingen climbed the ranks in education going from a teacher to a principal to the highest position of school leadership, a school superintendent. Like most accomplished educators, Dr. Swearingen's path to success is due in part to her own solid educational foundation. In 1979, she earned a Bachelor's Degree in Accounting from Oklahoma State University. Years later, in 1990, she earned a Master's Degree in College Teaching in Mathematics from Northeastern State University.  Finally, in 2011, Dr. Swearingen returned to college one more time, this time obtaining a Ph.D. in Education Administration with an emphasis in Curriculum Supervision and Technology from the University of Oklahoma. Dr. Swearingen's diverse educational background served her well in the many capacities she has served over the years.  Her first nine years in education were served as a MS/HS math teacher, one year at Porter High School and eight years at Gore High School. She went on to become the Elementary Principal at Gore for the following six years.  Wanting a change in scenery, Dr. Swearingen took her many talents to Shawnee Public Schools, where she worked as an Assistant High School Principal for seven years. In 2013, however, Dr. Swearingen decided it was time to return to her beloved home and alma mater, Webbers Falls, where she served the last seven years as Superintendent. During her time at Webbers Falls she initiated and oversaw a 1.325 million dollar bond project for renovations and improvements in technology that resulted in no tax increase. She also made changes in staffing and curriculum to optimize the educational instruction for students. After the devastating flood of 2019, Dr. Swearingen's ceaseless efforts and tireless endeavors provided the remarkable leadership that rebuilt Webbers Falls Schools both literally and figuratively. Her last year was also marked by an unprecedented global pandemic that caused school closure for not only Webbers Falls, but all public schools in Oklahoma. Once again, her steadfast determination and unwavering work ethic is providing the guidance to lead her staff and students safely through the end of the current school year. Our school and community have been blessed to have had such a proficient leader for the last seven years. She will undoubtedly leave big shoes to fill. However, she has already begun working with future Superintendent Chris Whelan to ensure a smooth and seamless transition. When asked what her plans were after retirement, Dr. Swearingen offered the following: "How does one transition from working full time to retirement? I will begin by spending quality time with Graham and our family. Many things have been put on hold since Graham's diagnosis. (Ladies and gentlemen, appreciate everything, both big and small, that your spouse does for there may be a time when it is left to you.) There is plenty of cleaning up, throwing out, and burning to do around our place. I cannot wait to fix my yard and flowerbeds! There will also be more time to read for pleasure. It has been a long while since I have pursued any hobby (other than watching Warrior sports), and I look forward to working with stained glass, sewing, and perhaps a bit of painting. Honestly, my job has given me such pleasure that I did not need hobbies. I will miss the students and staff of Webbers Falls Schools. This school family will continually be in my prayers. As an alumni, both as a graduate and as a superintendent, I will continue to be a proud supporter of Webbers Falls Schools.  WARRIOR PRIDE!!!"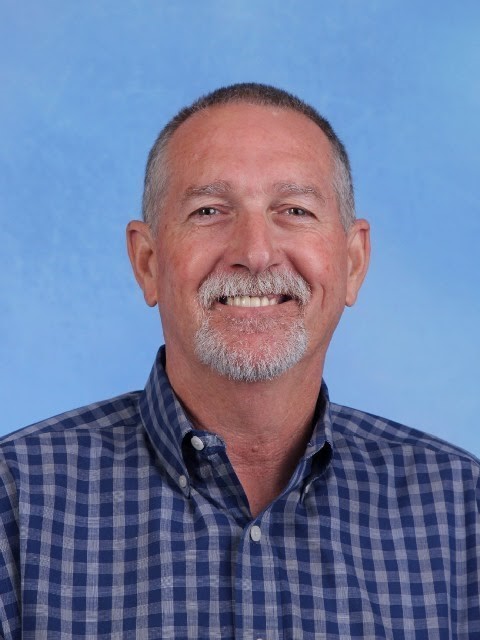 Beloved teacher Bob Beutelschies (Mr. B) is also saying goodbye at the end of the current school year.  Mr. B obtained an Associates Degree in 1976 from Eastern Oklahoma State College, followed by a Bachelor's Degree in Agriculture from Oklahoma State University in 1978. In 2002, he added Elementary Education to his credentials. Mr. B had several successful careers before becoming a teacher in 2003. Other than a couple of months teaching at Gans Public School, his entire teaching career of eighteen years has been spent at Webbers Falls. During these years, Mr. B has taught, coached, drove a bus, and been a clock keeper for basketball and statistician for football. Everyone who knows Mr. B well knows he has a heart of gold and a true soft spot for children. Through the years, students have loved and cherished their time with him, often requesting he be part of their senior trip by driving the bus or giving him flowers at graduation or on senior night. It is hard for me to comprehend Webbers Falls School without Mr. B being there, but I know it is time for him to enjoy his retirement and spend time with those closest to him. He is a proud father and grandfather who likes to brag and share stories about his son and daughter-in-law Cody and Jordanna and grandson Collier. Mr. B's home in town was destroyed by the flood in 2019, and he has since made a new home on Overlook Road. He looks forward to working around his place and making improvements. He also hopes to help others who have needs. Knowing Mr. B like I do, I have no doubt that his kind and gentle spirit will continue to bless anyone who crosses his path. Mr. B, we will miss you, but we truly wish you a happy retirement.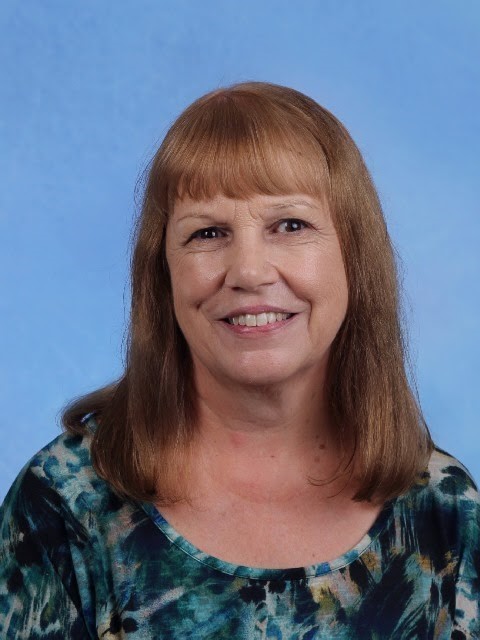 Brenda Sweat, another valued member of the Webbers Falls Staff is also retiring at the end of the current school year.  Brenda has been a paraprofessional at Webbers Falls Schools for fourteen years, spending much of that time in the Special Education Resource Room. Her quiet and patient demeanor has served her well working with students with special needs, and her talents and presence will certainly be missed. Fortunately, Brenda has agreed to come back next year and volunteer a couple of days a week in the Resource Room. However, she does plan to spend some of her post-retirement time traveling and spending time with her family. We wish Brenda a happy and healthy retirement and are truly grateful for her years of service at Webbers Falls Schools.