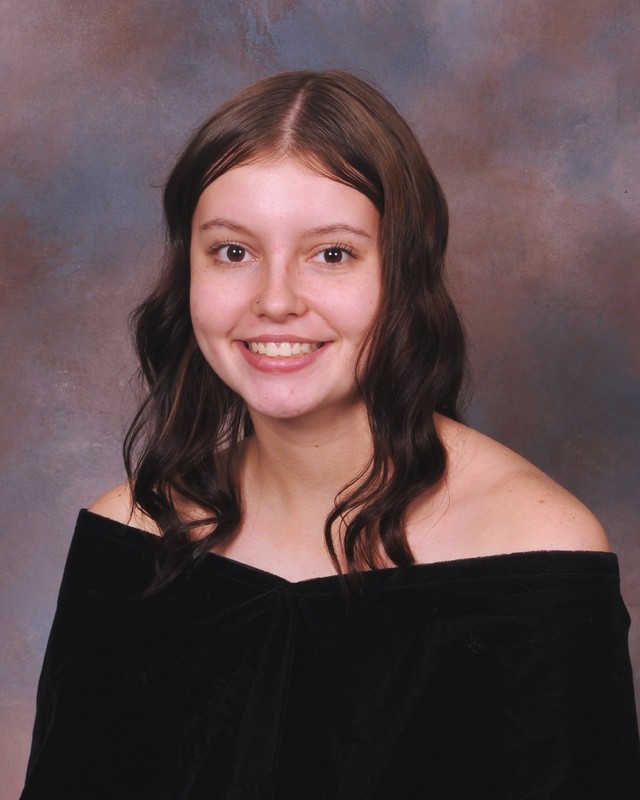 The Co-Salutatorian for the Webbers Falls Class of 2022 is Miss Kimber Hall. Kimber is the daughter of Justin and Jennifer Hall and the granddaughter of Kenny and Linda Cole, Belinda Garrett, and the late Pat Garrett.
Along with her many extracurricular activities, Kimber is a member of the National Honor Society and the National Technical Honor Society. Kimber is an active member of the FFA.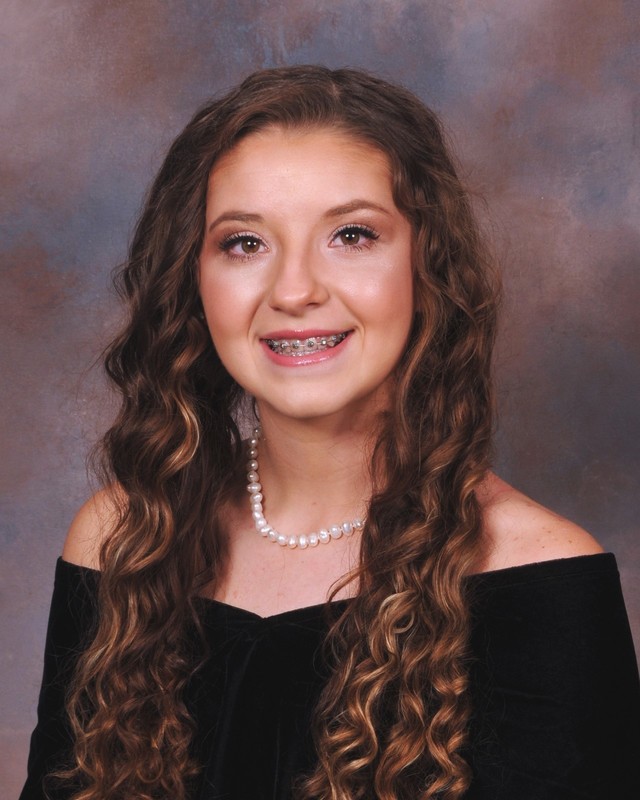 The Co-Salutatorian for the Webbers Falls class of 2022 is Miss Lexi Raskey. Lexi is the daughter of Bill and Keisha Raskey. She is the granddaughter of the late Kathy Hart and the late Terry Raskey, Dale and Linda Thomas, and Linda Raskey. Along with her many academic accomplishments, Lexi is actively involved in numerous extracurricular activities. She has been a member of the Lady Warriors basketball team, as well as the slow-pitch and fast-pitch softball teams. Lexi is a State Basketball Academic Champion and has been a State Basketball Quarterfinalist two times. She is also the recipient of the State FFA Degree and exhibited the Muskogee County Reserve Grand Hog in 2022.
Lexi's future plans include attending Connors State College and Northeastern State University where she plans to major in Optometry.