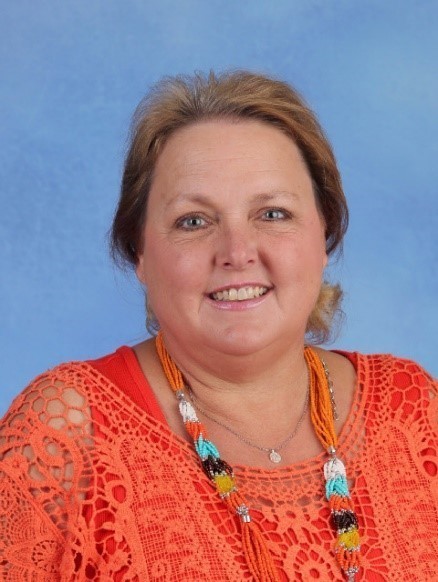 After thirty-one years in education, Mrs. Kaye Potts is turning in her chalk and erasers for a happy retirement. Kaye graduated from Muskogee High School in 1979. She later received an Associate's Degree from Connors State College in 1997 and a Bachelor's Degree in Education from Northeastern State University in 2004. Prior to becoming an elementary teacher at Webbers Falls, Kaye spent thirteen years as a paraprofessional at the Fort Gibson Early Childhood Center. Once she landed a classroom of her own at Webbers Falls, she spent the next eighteen years serving in various elementary teaching capacities. Her last two years were spent teaching first grade, where she has earned the well-deserved reputation of being one of the best reading teachers around. Kaye is looking forward to traveling with her husband Larry and doing little things around her home. She has earned the right to take life at a slower pace. Thank you for your service, Mrs. Potts, you and your many talents will be deeply missed.
Mrs. Lori Menie is hanging up her hat after twenty-two years in education, all served at Webbers Falls Public Schools. Lori graduated from Ellison High School in Killeen, Texas, in 1979. She earned a Bachelor's of Science in Construction Management and Business Technology from the University of Louisiana Monroe (formerly Northeast Louisiana University) in 1983. She completed her graduate work at Northeastern State University, where she earned a Master's of Science in Library Media and Information Technology in 2004. Mrs. Menie began her educational career at Webbers Falls in 1999, where she served as a teacher's aide for five years. In 2004, Lori became a classroom teacher and has spent the last eighteen years teaching a variety of subjects, including business, computers, yearbook, art, and even kindergarten. She has also served as librarian for our district numerous times over the years. Lori is looking forward to spending some quality time with her family and being a full-time grandma/baby-sitter to her grandson Skylar and her new grandson, who will be born in August. She has found her artistic niche after teaching MS/HS art this year, so she hopes to continue painting and to display her work at arts and crafts shows in the area. Lori also plans to take trips and travel abroad with her niece Charese. Thank you for your commitment to education, Mrs. Menie, we will miss your vibrant personality and unwavering dedication.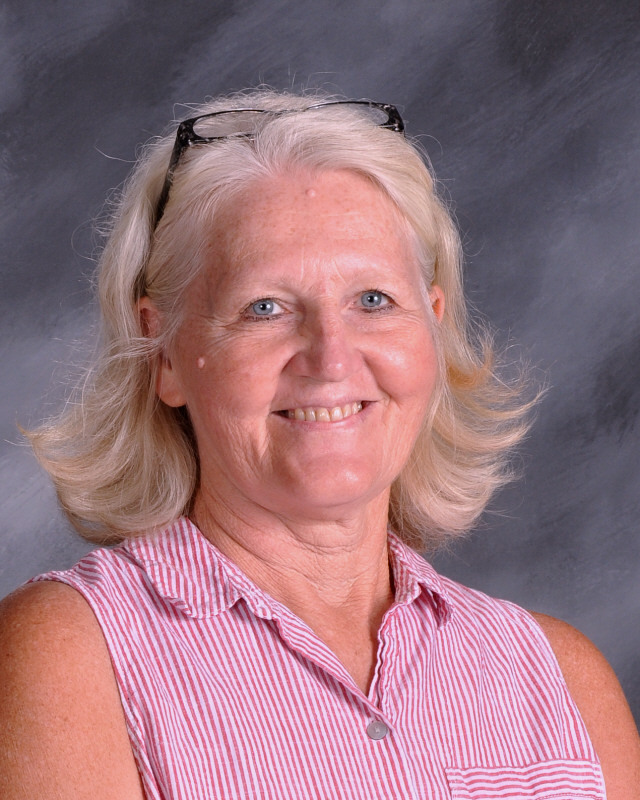 Our final retiree is Mrs. Rozella (Rose) Olson. Rose has dedicated thirty years of her life to educational service, teaching at various schools in both Oklahoma and Nebraska. Rose graduated from Hudson Community School in Hudson, Iowa, in 1970. As a standout athlete in high school, Rose was recruited to play softball and basketball and participate in track at John F. Kennedy College in Wahoo, Nebraska. During her stint at JFK College, Rose participated in three Women's World Series Championships, two Women's Basketball National Championships, and also traveled the country competing as a discus, javelin, and shot thrower, claiming numerous individual titles. After her illustrious athletic career, Rose graduated with a Bachelor's of Science in Physical Education in 1974. She continued her education at Concordia College in Seward, Nebraska, earning her additional certification in Elementary Education in 1975. From 1973-1987, Rose taught at various small school districts in Nebraska. Rose and her family moved to Oklahoma in 1990, and she worked in education at several schools, including Muskogee Christian Academy, Agape Christian Academy, and Porum Schools, and Wainright Head Start before beginning her career at Webbers Falls in 2008. During her tenure at Webbers Falls, Rose taught various grades and subjects and has been the sponsor of the Soft Seven math program, where numerous Webbers Falls students have received top-ranking honors over the years. Rose was also instrumental in starting the Project Lead the Way STEM program in 2016, where our school has been recognized as a Distinguished Project Lead the Way School multiple times. Rose has also taken the initiative in numerous extracurricular events, including the Spelling Bee, Christmas programs, and field days, just to name a few. Rose is looking forward to spending quality time with her family and enjoying her many birds and animals on the farm. Thank you for your service, Mrs. Olson, your extraordinary work ethic and untiring passion for education will be remembered for years to come.
A retirement luncheon for the retirees is planned for Monday, May 16, at 11: 00 a.m., at Webbers Falls School Cafeteria. School staff and retirees' families are welcome to attend.
Retirement articles for retiring support staff will be published in the coming days.