2nd Qtr

End of 1st Qtr

The quest continues!

Welcome to the Big House!

Ready to continue the journey!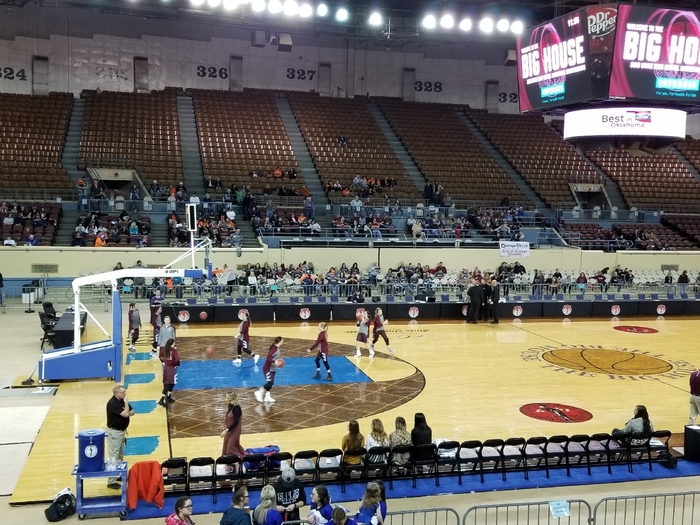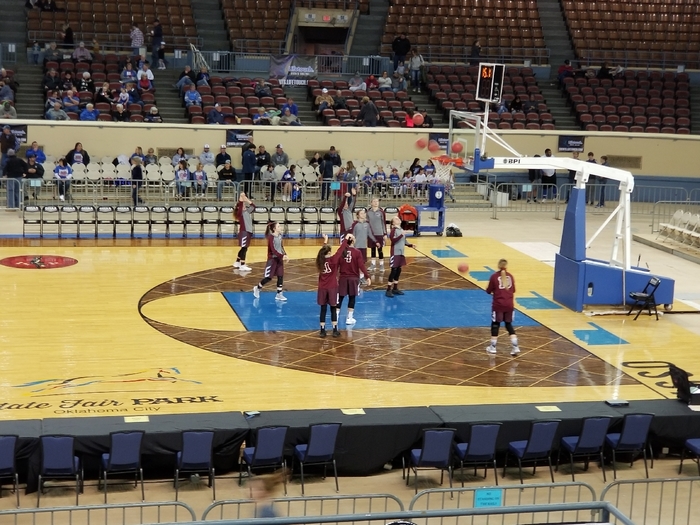 Headed to the Big House to pick up our gold ball.

The journey begins!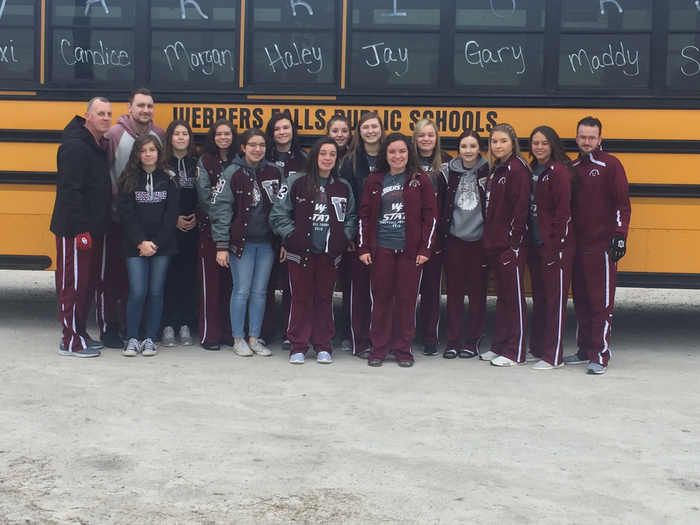 SOPHOMORES & JUNIORS: One lucky student will win a $40,000 Scholarship + a bonus $5,000 Tech Package! Eligible sophomores and juniors that register for the April, June, or July, 2019 US national test date (and opt-in to the giveaway during registration) has a chance to win the scholarship. It's just that easy! Eligible students may also enter by mail.* Go to act.org/ACTScholarshipGiveaway to learn more.

The Lady Warriors will be departing the school at 9:00 a.m. on Thursday morning. They will load the bus on the west side of the gym. If you would like to be there for the send off or to take pictures, I would suggest being there by 8:30-8:45 a.m. Go for the Gold, Lady Warriors!

Congratulations to the Lady Warriors basketball team for being awarded the "Distinguished Academic Plaque" from OSSAA for having a cumulative GPA above 3.5 and being ranked in the upper 10% of all Class B schools in OK. They are outstanding students & basketball players!
Congratulations to Ross McGuire! Today Ross signed a letter of intent to Northeastern Oklahoma A&M for a rodeo scholarship.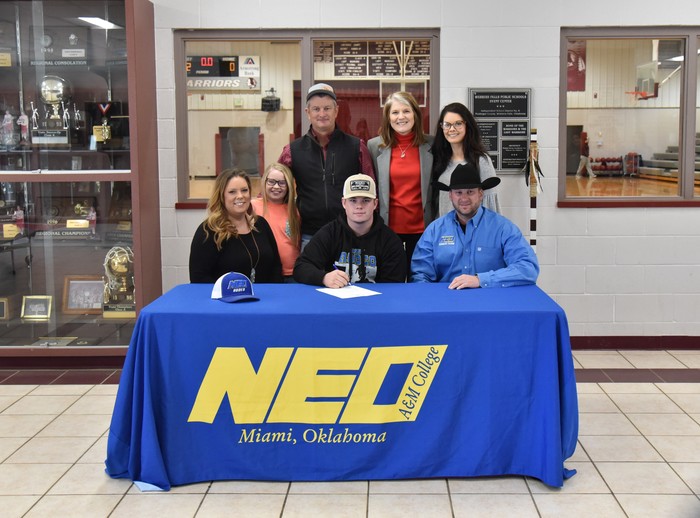 SENIORS: Connors Scholarship deadline is March 1. Applications on connorsstate.edu website.

SENIORS: Oklahoma Forestry Services Scholarships In an effort to reach out to the young men and women who are the future of forestry, the Forest Heritage Center Museum offers scholarships to college students and graduating high school seniors, as well as stipends for forestry program educators. Three opportunities are available, and the deadline to apply for all three is March 15.

LADY WARRIORS ARE GOING TO STATE! It has been 21 years since the Lady Warriors have made it to the State Tournament in basketball. Webbers Falls Schools will be closed Thursday, February 28th, and Friday, March 1st in support of the Lady Warriors playing in the State Tournament. Thursday at 2:00 pm WF Lady Warriors will be playing Hammon Lady Warriors. Upon a game win, the next game will be Friday morning at 9:00 am between the winner of the Burlington/Boise City game. We will be providing a Pep bus for students of grades 5-12 who wish to attend the game. The minimum amount a student will need to attend, eat lunch on the way, and buy food or drink in the arena. Will be approximately $25. Ticket cost is $7. Minimum cost of lunch around $5. Food and drink in the arena will be around $5 per item. Your child will be responsible to keep up with his or her money. These two days will be made up on May 10th and May 17th. Please come to support the Lady Warriors. WARRIOR PRIDE!!!

The Lady Warriors are going to State! The schedule for this week's games is following: Girls Thursday at State Fair Arena Hammon vs. Webbers Falls, 2 p.m. Burlington vs. Boise City/Keyes, 3:30 p.m. Red Oak vs. Lomega, 7 p.m. Duke vs. Varnum, 8:30 p.m. Friday at State Fair Arena Hammon-Webbers Falls winner vs. Burlington-Boise City/Keyes winner, 9 a.m. Red Oak-Lomega winner vs. Duke-Varnum winner, 6 p.m. Saturday at State Fair Arena Championship, noon Please come support our girls. WARRIOR PRIDE!!!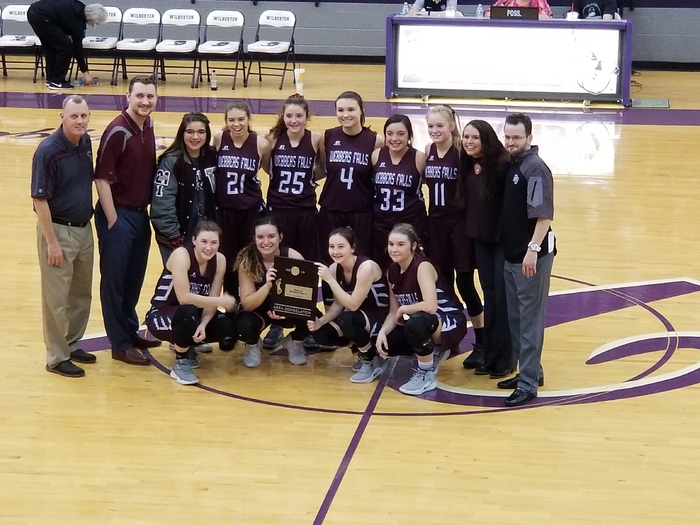 LADY WARRIORS ARE GOING TO STATE! WARRIOR PRIDE!!!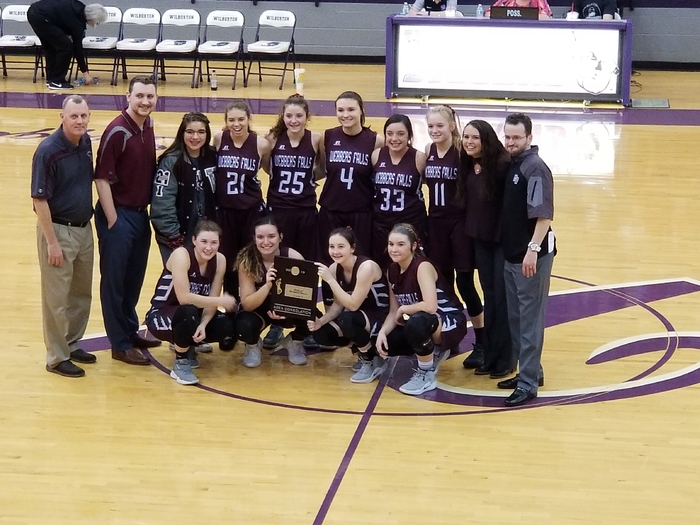 Lady Warriors are winning at the half

Final

3rd Qtr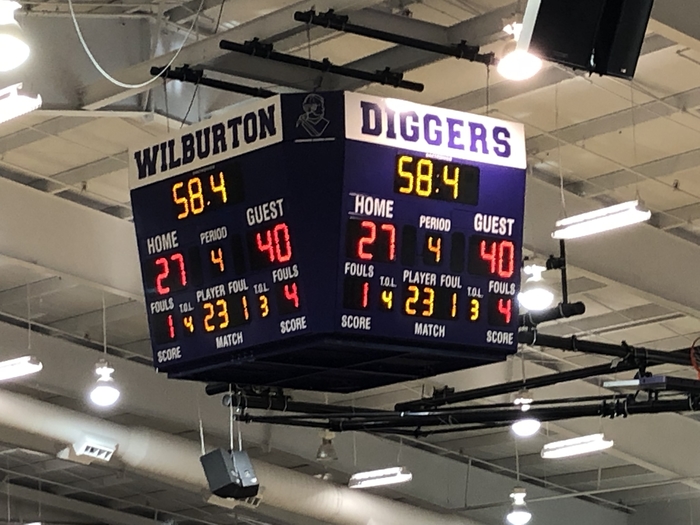 Halftime