Webbers Falls Lady Warriors Fastpitch Softball Conference Champions 5 years in a row! Way to go ladies! We are so proud of you!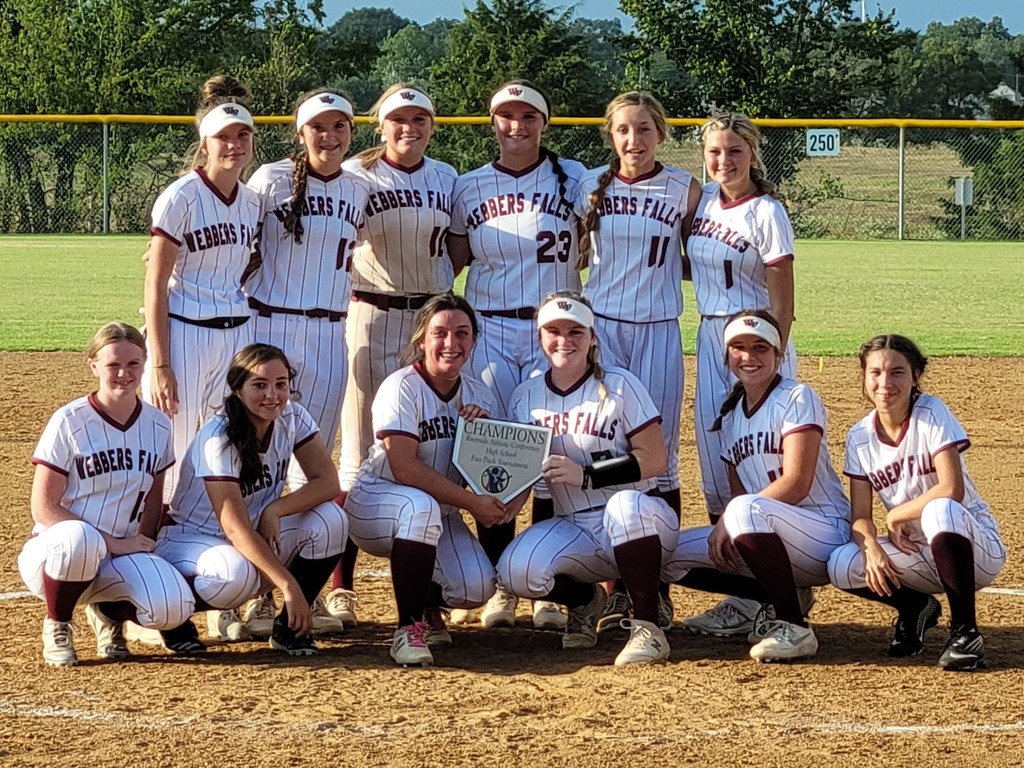 So proud of C Herrier for taking over a minute off her mile time!!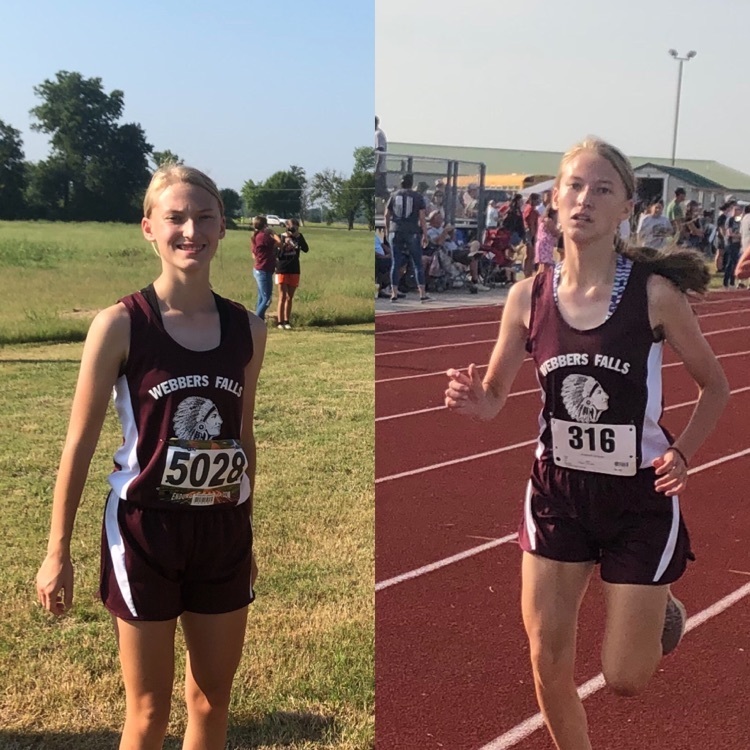 Today's softball games vs Red Oak have been cancelled.
Muskogee County Health Department will be in the Event Center Lobby to give FREE COVID-19 vaccines on September 2, 2021 from 5 to 7 PM. These are offered for ages 12 and older.
Spirit ribbons will be sold for $1.00 on high school football game days. These can be worn at jr. high games and fastpitch softball games also.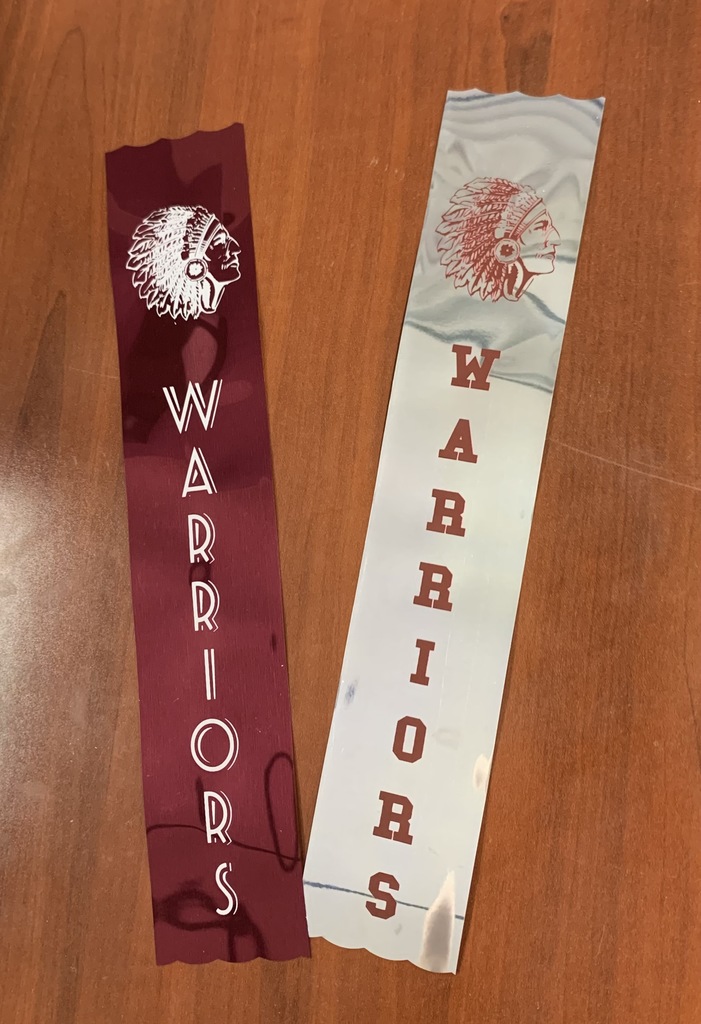 Webbers Falls Schools has an immediate opening for a part-time speech pathologist. For more information contact Superintendent Chris Whelan at
cjwhelan@webbersfalls.k12.ok
. us or (918) 464-2383. Webbers Falls Schools is an equal opportunity employer.

Beginning tomorrow, students in 5th-12th grade will have a total of four lunch options. However, if a student chooses an option other than the main line, he or she will have to order in advance. Students may order their lunch beginning at 1:00 p.m. on the previous day and up until 8:30 a.m. on the actual day. To view the menu and order ahead, follow this link:
https://lunchroomzoom.com/schools/webbers-falls-public-schools/
. First, scroll down the page and view the main line menu to see if this is your preference. The menu automatically defaults to breakfast, but you can easily choose to see lunch by sliding a small tab on each day. Tomorrow's main line lunch is corn dogs, mac and cheese, and green beans. If the student wishes to eat this meal, then no action is needed. However, if the student wants to pre-order a cheeseburger, individual pizza, or entree salad with dinner roll, he or she needs to go to the top of this page and choose "Order Ahead." From here, students can choose one of the three above options as well as a side (french fries/tator tots, side salad, baby carrots, or the main line vegetable). Meals that are pre-ordered will be packaged and labeled for the students when they arrive in the cafeteria. The three additional lunch options are the same each day. The main line menu, however, will vary and can be seen a month at a time at the above link.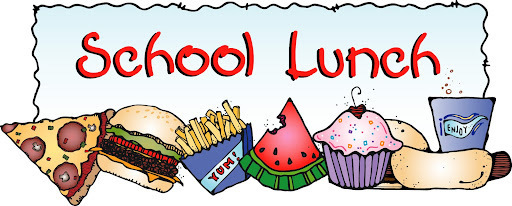 School starts tomorrow! The staff at Webbers Falls are eagerly awaiting the arrival of your children. We are aniticipating an amazing and successful school year. Students who walk to school should report directly to the cafeteria in the morning. Students who are dropped off by automobile should also report directly to the cafeteria. The elmentary (PK-5th) schedule is 8:15 - 3:15; the 6th-12th schedule is 8:20 - 3:20. Buses will not run until approximately 3:25 p.m. Pick up line immediately follows the bus departure. Remember that no automobile pick ups are allowed outside the north rock wall or from the parking areas. Parents must get in the pickup line to pick up their child or children. Walkers are not released after school until both the buses and pick up line have departed. We look forward to seeing all of our wonderful students in the morning!

Webbers Falls will have an after school program this year for PreK- 8th grade. It will start Monday, August 16. We will be helping with homework, reading, and doing other activities from 3:30-5:30 Monday - Friday. Pick up registration forms in the main office. Direct questions to Mrs. Johnson:
mjohnson@webbersfalls.k12.ok.us

If your student was on an Emergency Transfer for school year 2020-2021 and are still wanting to enroll in Webbers Falls School for 2021-2022, you will need to fill out and turn in another transfer form along with an enrollment packet before Thursday August 12, 2021. You may pick up a transfer form at the school anytime between 8:00am - 3:00pm Monday through Friday. They are also located online at
https://sde.ok.gov/documents/2013-08-20/application-emergency-student-transfer-parents
Only 4 year olds that are enrolled and accepted into the Webbers Falls Headstart program for 2021-2022 will start on Thursday August 12, 2021. If you have a 3 year old and filled out an enrollment packet, you will receive a call if your child was accepted and they will be able to start on Wednesday September 1, 2021. If you have any questions please call the Headstart at 918 464-2959.

FREE COVID Vaccinations will be given tonight Thursday August 5th from 5pm to 7pm in the gym lobby, anyone is welcome to come and get it.

If you log in to the online enrollment portal and you do not see your students listed and they are returning students from last year, please call the school at 918-464-2580 between 8:00am and 3:00pm Monday-Friday. Students can only be enrolled by the primary guardian.

Online Enrollment for the 2021-2022 school year starts today! More information can be found at
https://www.webbersfalls.k12.ok.us/article/501731
. In-person enrollment will occur in the event center lobby on Aug 4th, 5th and 6th from 8:30am-2:30pm.

There have been updates to the Webbers Falls 6th-12th grade supply list. Please click the link below.
https://5il.co/vu2y

Webbers Falls will be having a High School Cross Country Team this year. Students wishing to run (races are 2-3 miles long) should contact Mrs. Johnson at the school or by email at
mjohnson@webbersfalls.k12.ok.us
Muskogee County Heath Department will be in the Event Center Lobby on August 5, 2021 from 5:00 to 7:00 PM to offer FREE COVID 19 vaccines to everyone 12 years of age and older.

The Muskogee County Health Dept. will be providing free COVID-19 vaccines for ages 12 and older and free sports physicals for any age. Anyone interested may visit the MLK Community Center 300 W. MLK Blvd Muskogee. July 28th and July 29th between the hours of 9:00am and 6:00pm.

Webbers Falls Schools is now accepting applications for a MS/HS English teacher for the 2021-2022 school year. Please send resume and/or certified application along with a copy of teaching certificate to Principal Lisa Ward at
lward@webbersfalls.k12.ok.us
. Certified applications can be found at
https://www.webbersfalls.k12.ok.us/page/careers
. Webbers Falls Schools is an Equal Opportunity Employer.